Holiday Mini Sessions
---
Got 20 minutes?  That's all it takes.
Spend them with our attentive staff, in our comfortable studio, and well-thought-out holiday-themed (or not) set.  (Choose 1 of 4 options)
FAQ's: What inquiring minds want to know…
---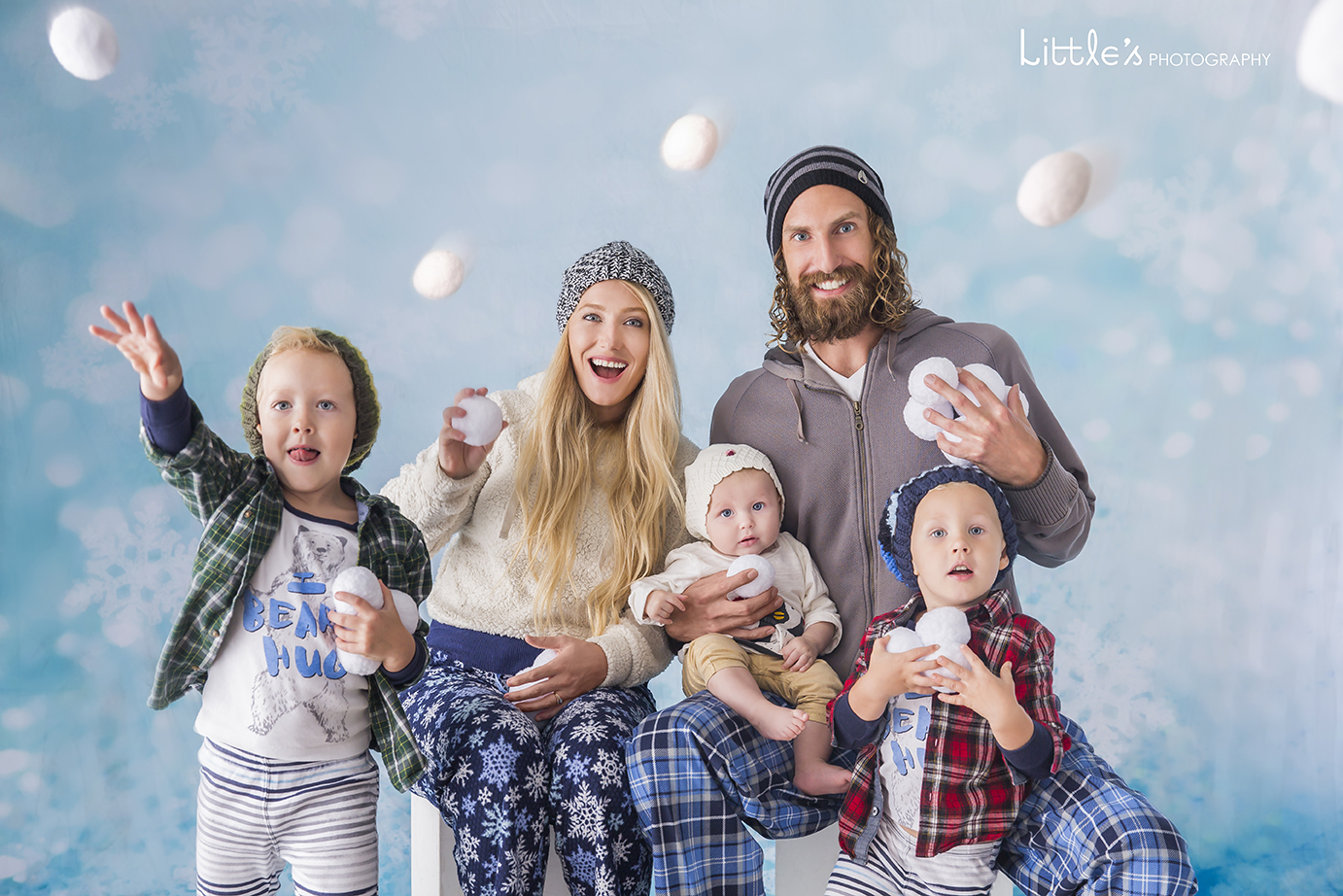 You: "We just want a fun image for our annual holiday card.  Can you do that?"
Little's: "Well yes we can!  For your $249 session fee, we'll spend 20 mins having' a blast in the studio.  Then you'll get your favorite image after we retouch it, with a print release too.  DONE!!!"                                                                                                                                                                                                                                                                                (Image printable up to 8″x10″)
"Psst… if you complete your session in the month of October, you will also receive 2 bonus images at no extra charge."
You: "But what if we want more than just a card?  Pictures are Grandma's favorite gift."
Little's". "That's what we were thinking too!  The pictures will be epic.  She will love them."
Gift prints for Grandma & other less important family members.  (4) – 8″x10″ or smaller of any image – $129
You: "Are all my options themed for the Holidays?"
Little's:  "Nope.  We also use classic timeless settings that can be used for Home Decor."
Ranging from "small enough to fit on the credenza" to "Yes, our house is that BIG."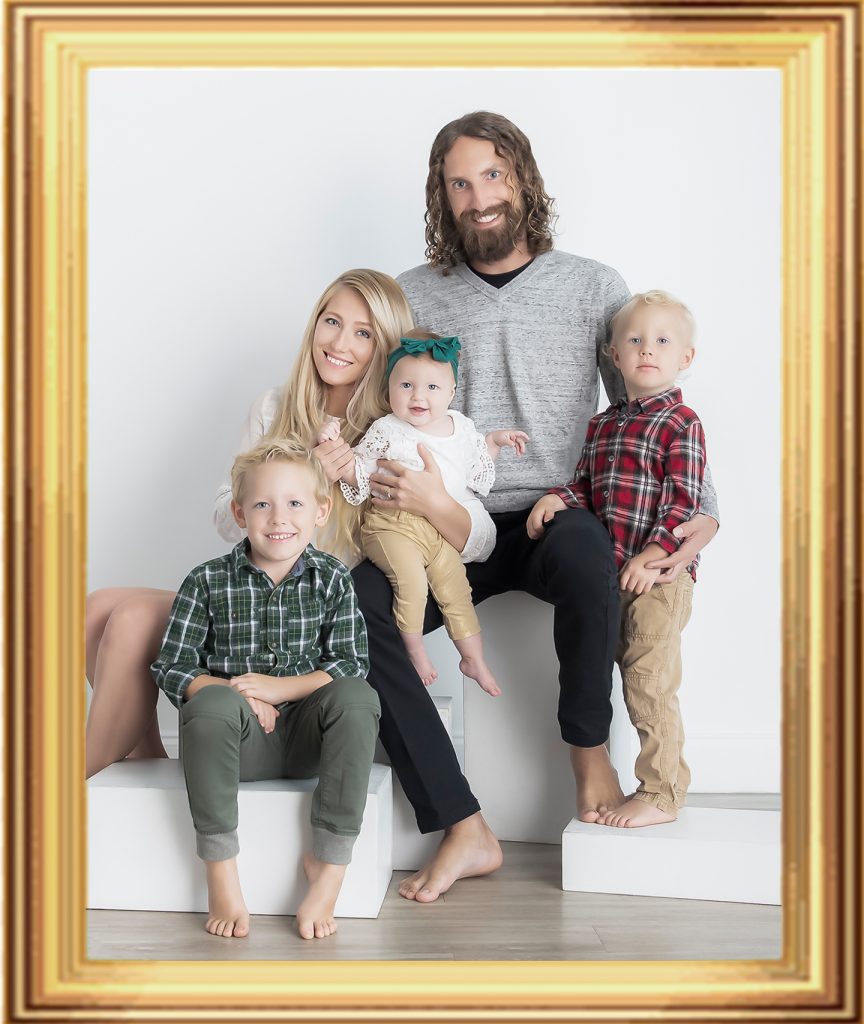 You: "What if I want a bunch of the pictures?"
Little's: "You probably will, we've got options… here are the fan favorites"
5 favorite retouched digitals – $375
10 favorite retouched digitals – $699
You: "But wait, I'm no good at getting my cards done on time."
Little's: You're not alone.  We can do it for you, so you won't  have to worry about cropping the heads off."
Custom greeting cards $139/qty-25 (Price breaks with additional quantities of 25)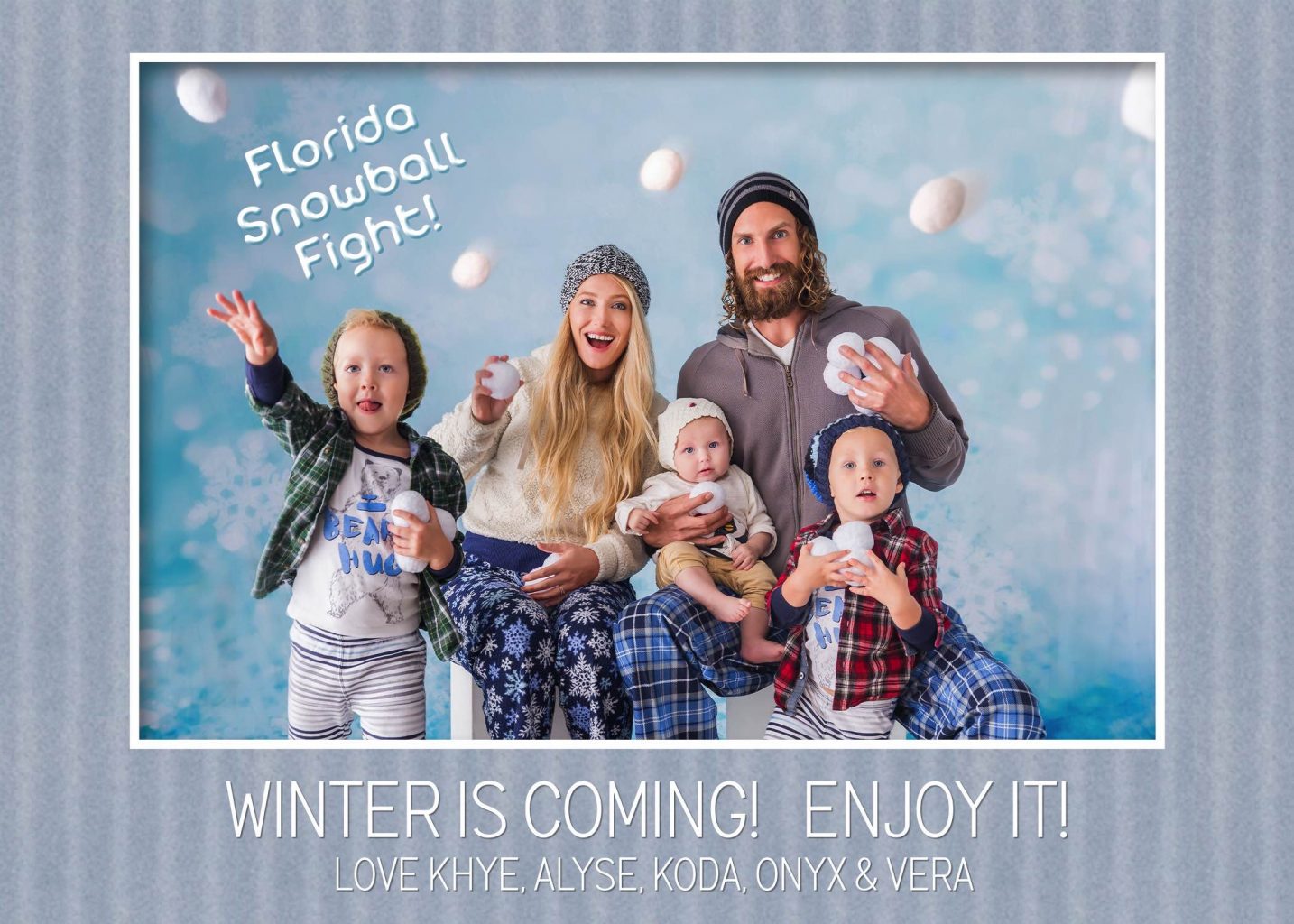 You: "I don't understand.  Why can't we just have all the pictures?"
Little's: "Unfortunately photographers who do that don't make any money and they don't have an incentive to make sure all those pictures are great." (See our Gotta-have-em-all option at the bottom.)
You: "How soon can we get the pictures?"
Little's: "Why yesterday of course!  By that we mean 7 business days from the day you order."
You: "Great! I'm ready to

book now

!"
Little's: "We can't wait to see you in the studio! Don't forget… if your session takes place during the month of October, you're eligible for our Early Bird Special which gives you TWO FREE ADDITIONAL IMAGES! So get your reindeer in a row and

book here now!"
Just to recap – The best part of a Little's Mini Session for holiday family portraits – You can use them all year long! Because we don't have to theme the whole photo shoot with holiday decor, many of our clients take advantage of the timeless look. This means you can use your mini-session photo as more than just a holiday photo.
Update family portraits
Give as gifts
Create holiday cards with the digital print on your own
Let us create memorable holiday cards for you
Let's break it all down:
$249 Session Fee (comes with your favorite single retouched image)
Extra retouched digital images at $95 each
(4) 8×10 or smaller (5×7, 4×6, etc.) of any one image $129 (printing included)
(5) of your favorite retouched digitals $375
(10) of your favorite retouched digitals $699
Custom greeting card $139 for 25 qty. (printing included)
Digital packages ranging from $59 – $95 per image (final price dependent on quantity)
Ask us about other Santa-mental keepsakes like ornaments, image boxes, albums and more!
2019 Scenes Exposed
---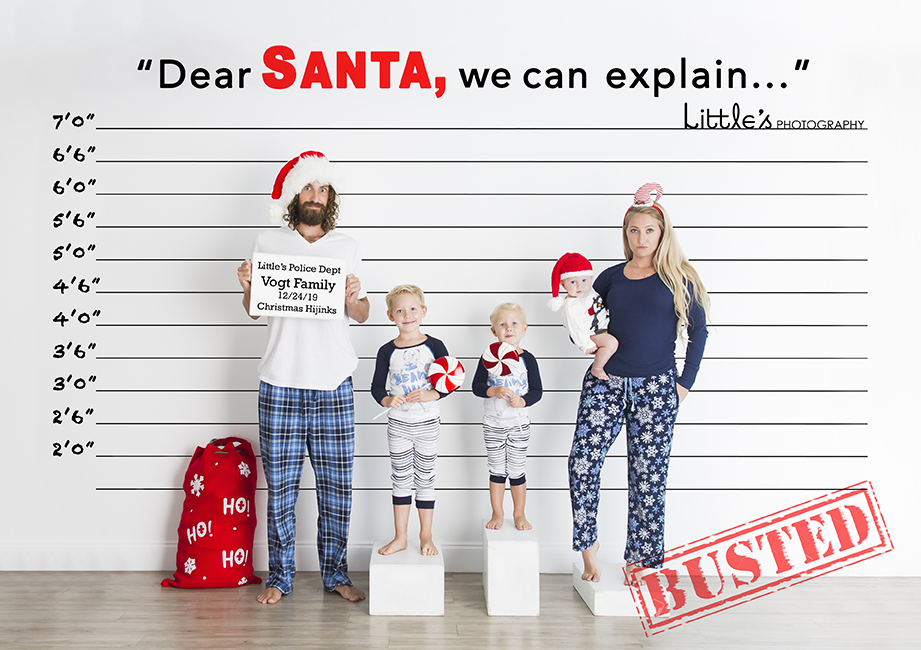 Other FAQ's
---
Do I have to choose just one scene?
Because our clientele prefer high quality images with authentic connection over a large variety of less quality images… we ask that you pick two looks in total as a goal.  That's usually a combination of 1 scene with 2 set ups  example of "set ups" (1. All the kids  2. The family picture). Or two different scenes with the same subjects.  20 mins can go by quick.  If there is time to get more variety we will.  Also please note that during our full sessions we plan around your needs and have 3x's the amount of time to get all of your favorite pictures.  See Children and Family Portraits for more info.
---
When Should I Make an Appointment?
Now! This season flies by quicker than any other. Do yourself a favor and lock it in now. We will take care of the rest.
---