Why Us
---
"The Day's Are Long, But The Years Are Short." ~ Gretchen Rubin
Nothing evokes unconditional love like a baby. Is it in the warm soft squishy skin of a newborn? Is it in the twinkly eyed smile of a 6 month old? Maybe it's in the giggle of a one year old that's learning to walk. At every age and every stage of a baby's first year they bring love and joy in abundance. A year goes by quick. It's easy to miss.
Although it seems like you have all the time in the world with your new baby, actually, this phase is speeding by. Your little one is going to double in size by their 5 month birthday and will be triple their size by their first birthday!
Imagine having the precious moments with your little one captured, forever. From maternity photography, birth announcements, your baby's first birthday cake smash, first tooth on up to toddler years we will catch it all so you can keep it forever.
Baby Photography Services
---
Maternity Photography
Being pregnant is truly one of life's miracles and deserves to be documented beautifully. Although it's not all magical, it can be a glorious time for a family and for certain a special occasion. Let us show you just how beautiful it is with a creative studio session that showcases you; or we can take you on a location shoot for a natural Mother Earth feel. These images will be perfect for pregnancy announcements, statement pieces or in a keepsake album.
Newborn Photography
It is the very beginning of life. Literally your whole life is ahead of you. What did you look like, and how little or how big were you from the start? What were your personality traits right from the beginning? Who loved you? These are just some of the great reasons new parents pry themselves out of the home just days after bringing home their new baby to allow us to photograph them at Little's Photography. It's not a trend, it's just the beginning, and it's rich with wonder.
Baby Luxe Club
With all that there is to do and handle in your first years of being a parent, preserving your memories can become a frustrating afterthought. We have your back. Baby Luxe Club is an exclusive membership designed to have you win the game of keeping all the memories of your baby's most important stages in your heart and well documented for a lifetime of sharing. It was developed because so many of the parents who requested newborn photography wanted to return back to us for future photos of their children's milestone moments. This club is flexible and can include Pregnancy/Maternity Portraits, Newborn Portraits as well as their One Year Portrait and Family Portrait.
Toddler Love Club
The Toddler Love Club, much like The Baby Luxe Club, is an exclusive membership designed to have you win the game of keeping all the memories of your toddler's most important stages in your heart and well documented for a lifetime of sharing. From the 1st Birthday Party invitation and their first steps, all the way to their first day of Kindergarten, we do one photo session a year to highlight the changes and growth from year to year. It will go quick and it's easy to miss something. At Little's Photography, we will help you keep it all… forever.
What to Expect
---
In all of our experience, we've learned that often parents think that they are somehow responsible for the outcome of the photo shoot. For example: They have to pick out the right clothing, pick the right time of day, beg and bribe the kids with cookies, candy, ice cream, video games… you name it. Then during the shoot they think they have to keep them in line, or corral them into the right pose at the right time. GOOD NEWS, none of that is how you get great pictures of your children. All of that works against you. Here is how it actually works.
I'm going to let you in on a little secret. What makes Little's Photography so special is the experience the clients have during the photoshoot. That means you AND your little ones. We shoot in a team of two, a highly trained duo. One is focused on all the technical stuff that goes into creating beautiful portraiture and the other is focused on the fun, the creativity, the connection. Kids love to play and that's what we do best. We don't need or want you to help us. Just sit back and enjoy the show. It's all on us and that's the way we like it.
We have many different photography options available and you can even choose one of our packages which start at $499 for 4 sessions so all of those special milestones of your baby's first year are captured to be treasured forever. Contact us today to learn more.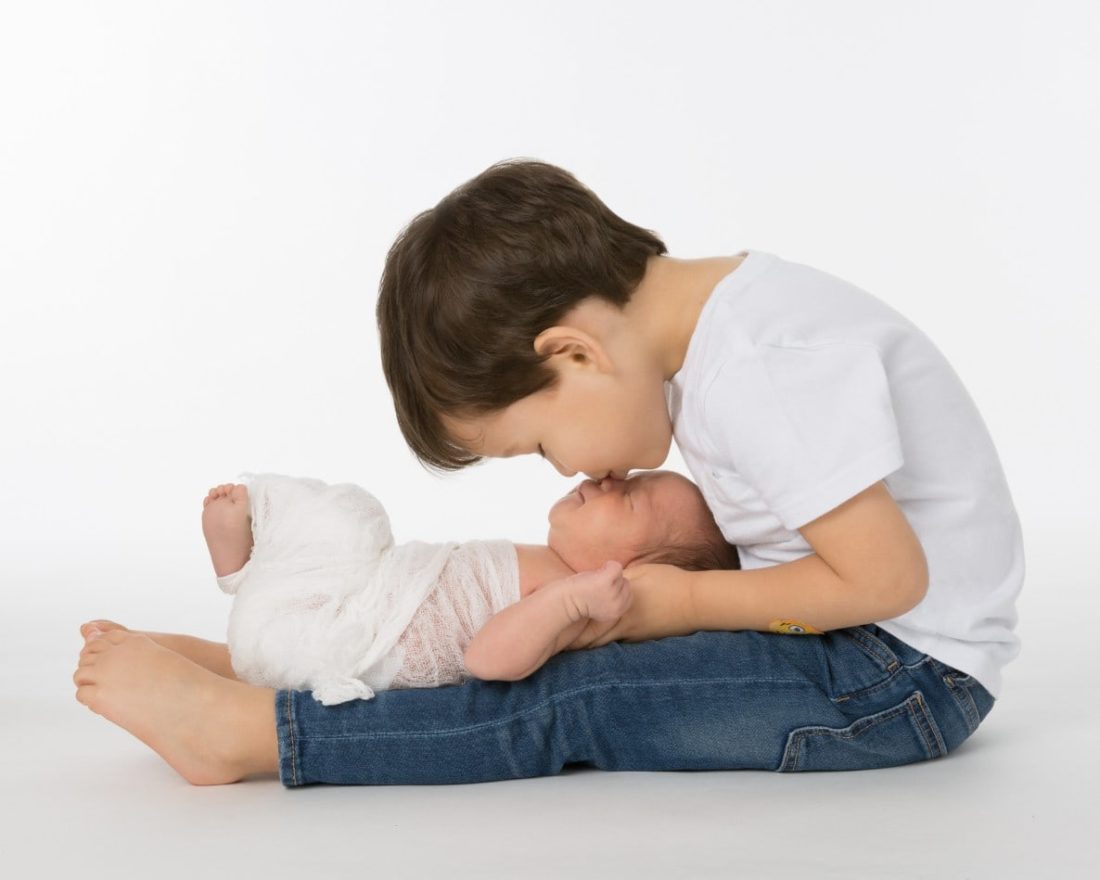 FAQ's
---
Do I need to bring props, baby clothes, wraps?
No. We have everything we need. However if you saw something you want specifically, then we do need to know in advance. If it's something we do not have we will tell you and then you'll need to provide it. Also, some people have specific items they've purchased or been given that they want us to use, and we are happy to accommodate them.
---
How much do you charge?
Well that's like asking how much Bloomingdales charges. It depends on what you get. We start with a session fee (standard) and then you can buy portraits of all sizes, albums of all sizes, digitals of all sizes and more. It also depends if you are shooting with us once or several times. We offer package pricing for 4 photography sessions starting at $499 which can include maternity photos, newborn photography, 1st birthday or cake smash and a toddler photoshoot. We will tell you in detail when you call and there are easy to use pricing menus too. The overall price is competitive and the value is there.
---
Do I get to keep all the digital images from the photoshoot?
Two of the most common client statements we hear are, "That's the best picture of myself I've ever seen." and "Well, gotta have that picture." How does that happen? We do not give you every image we take. Photographers who do that are adding a lot of mediocre images that you will never use, to the 1 or 2 good ones they captured so that it feels like the value is there. We operate differently. For over 20 years we have focused on the experience and quality of the images that we take. Our clients don't need quantity. This is part of what makes Little's Photography unique and has made us an industry leader. Our pictures are priced for great. If they are not great, you are not going to buy them. Our job is to make sure they are great. And we do our job very well.
---
Can I just buy digital images?
Yes you can, however we do not recommend it. We hear over and over again, that even the most well meaning client doesn't make the time to do anything with them. It's not a cost savings, so there is really no advantage to only buying digitals.
---
How long does it take to get the images back so I can share them?
You can schedule your Big Reveal within days of your photoshoot. That is where we wow you with all the great images we captured. At that appointment you make all of your selections, pay for them, and then we get to work with the rest of the process. We promise you will have your finished portraits 2 weeks from the date you ordered them.
---
Can you recreate a picture I saw on Pinterest?
We can discuss it and if nothing else, use it as inspiration. Newborn babies are like sunsets. They are all beautiful and all different. There are things you can influence and things you can not. We can promise you will love your images of your baby, and who knows, someone someday might try to copy yours.
---